Você está na Rede
Upper - Aprenda Inglês com aulas AO VIVO
The Future of Work
01/06/2022 às 15:41
Achou relevante?

@SimoneCavalheiro | empresária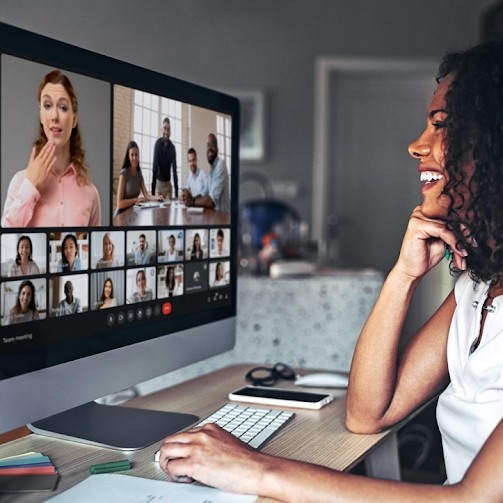 Many fundamental trends are already determining the future of work.
One of the most significant trends resulting from the pandemic has been hybrid work. Employees can choose to work remotely, in the office, or a flexible mix of these options. There are a number of employee benefits, including recover time previously spent on commuting, being able to structure work around personal and family life and being able to work when they feel most productive rather than having to work the traditional 9am to 5pm hours.
However, hybrid work represents a significant shift in the way organizations operate. For this reason, employers focus on maintaining productivity, adapting and evolving company culture, and finding new ways to work together and individually. Probably almost all professions will be affected by automation. The rapid rise of robotics and AI technologies have already led to a reduction in repetitive tasks, improving productivity and operational efficiency and saving on costs. As machines adapt to do more tasks, workers must learn new skills and be ready to work alongside them.
Virtual reality, augmented reality and hologram technologies will transform the way we work. They will create spaces that bring together local, remote, hybrid and frontline workers, as well as revolutionize mentoring and training. To maintain focus and purpose, and to increase the productivity of remote and hybrid teams, employees need a simple digital experience. It is also necessary to have the right equipment and software in order to maintain productivity and engagement.
Many employees are now mentioning flexibility as a key factor in their decision to accept or leave a job. While hybrid working (or the option to work remotely) is the most important way to deliver this, other forms of flexibility are included. We can mention some such as working hours defined by the employee, undefined start and end times, opportunity for extended time off for career breaks and more paid time off options. For business leaders, this means re-evaluating the organization's tasks and processes to discover what can be implemented effectively away from the office and what works best when people are in the same physical space.
The organizations have been looking for ways to improve employee health and well-being in the workplace. This is in line with the new focus on a better work-life balance. Employers are realizing that there is no room for the traditional pre-pandemic role-based hierarchy in the workplace of the future. They are recruiting and training skills that open up possibilities for company expansion and career development.
In addition, they recognize that the qualification of people is more important than the work they do or the title attributed to the position they perform.
The pandemic has put leaders, managers and employees in the same boat, with all of them trying to adjust to the new way of working in a completely changed landscape. Clear and transparent communication has become a priority. In the struggle for survival, organizations maximized their potential by expanding their businesses, opening the door to collaboration among companies. Mergers, acquisitions and geographic diversification increased. Business leaders have invested in new markets to mitigate and manage risk.
In the future, successful organizations will be those with a clear focus on their mission and that are able to balance the health and well-being of their employees with the interests of their stakeholders and better productivity. Business leaders need to ensure that the purpose is clear and reinforce behaviors that drive the mission.
Change is happening. Successful employers are learning to accept agility, offer flexibility, prioritize people over organizational hierarchies or traditionally defined roles. To sum up, we have to face all these changes and be more prepared to go ahead in this new scenario!!
Upper Team

@SimoneCavalheiro | empresária

Entre
e deixe seu comentário